2nd DUI in GA? Tips from a Gwinnett County DUI Lawyer
Have You Been Arrested for a 2nd DUI in GA?
The penalties for a DUI in the state of Georgia increase after each arrest and conviction. If you have been arrested for a 2nd DUI in GA, here is what a conviction will look like:
License Consequences – If your arrest is within 5 years of your first, then your license will automatically be suspended for four months. After those four moths are up, you will have an ignition interlock, (the machine that you blow into in order to start the ignition,) installed on your vehicle for one year. These consequences are for people with a Georgia driver's license. If you have a license from a different state, your license is suspended in Georgia for three years and many other states will honor these suspensions.
Criminal Punishment – A second DUI arrest means more jail time. The amount of time will depend on which Georgia County you are arrested in, but the minimum jail time is 72 hours. Many jurisdictions will increase that time to 30 days or more. State law also mandates 240 hours of community service. In addition to jail time and community service, the fines you must pay are also higher for a second conviction.
Criminal Record – One DUI conviction on your record is bad enough, but two is definitely not desirable. A second conviction on your record can affect future employment and other opportunities. Also, if you get just one more DUI on your record within a 5 year period would make you a DUI "Habitual Violator." In the state of Georgia, a Habitual Violator will automatically have their license revoked for 5 years.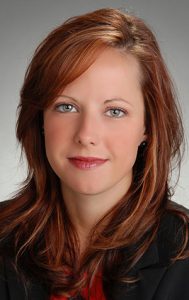 Know Your Options – Get Advice Immediately
A second DUI in GA is not to be taken lightly. We urge you to contact a DUI lawyer as soon as you can to begin the process of defending your case and ensuring the best possible outcome in court.
Call Ashley Schiavone – 770-578-2344