Drunk Driving Awareness – The TIRF Report for 2021
A new drunk driving awareness study reveals a shift in driver attitudes toward drunk driving during the 2020 global pandemic. The study shows that more people self-reported driving drunk than in years past. It also shows that people are more likely to engage in risky driving behaviors.
The TIRF Report
The Traffic Injury Research Foundation (or TIRF) conducts a study each year to monitor attitudes and behaviors related to drunk driving and other risky driving behaviors in the United States. In January, they released their survey results for 2021. 
Based on their survey, more respondents reported that they engaged in driving drunk than in the past five years. Respondents were asked two questions:
First, they asked how many times in the past 12 months the respondent drove when they were probably over the legal limit. In 2021, 22.5% of respondents admitted to doing so. By comparison, in 2019, the number was 20% and in 2020, it was 16%.

Next, they were asked to select a number on a scale of 1 – 6 indicating how often they drove impaired. On this scale, 1 = Never and 6 = Very Often. 12.3% of respondents reported that they drove under the influence often or very often. That is up from 11.1% in 2019 and 8% in 2020.
Those who responded that they had driven while under the influence tended to be younger and male. More than 40% of these self-reported drunk drivers believed they were okay or safe to drive. 
TIRF says the dip in 2020 could be explained by pandemic lockdowns. There were just fewer people driving in general. But there is still an upward trend from 2019. Also, they say the increase may be explained by fewer people using public transit and ride-share programs because of fears of contracting COVID-19.
For graphs and more information about this study of drunk driving awareness, check out this link
Arrested for DUI? Contact Ashley Schiavone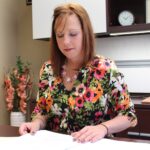 If you have been arrested for a DUI in Metro Atlanta, you are not alone. Contact an experienced Georgia DUI Defense attorney like Ashley Schiavone.
Atlanta: 770-578-2344