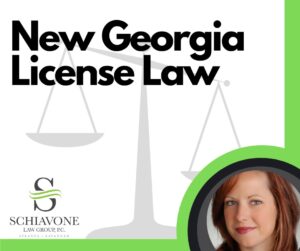 If you have ever endured a license suspension in the state of Georgia, you know how difficult it is to resolve the issue. And for many years, the state used an automated system for traffic court suspensions. But in 2022, a new Georgia license law was passed in Georgia that will change all of that.
What Does it Mean?
In July 2022, the Georgia State Senate passed Senate Bill 10, a law that gives judges discretion over license suspensions in traffic court cases. In the past, a license would automatically be suspended when a person missed a traffic court appointment. This meant a huge headache for some people who may have missed court for legitimate reasons. People with suspended licenses had to go back and forth from the Georgia Department of Driver Services (DDS) and then court and then back to DDS to get their license. Now, a judge can decide when to suspend and reinstate a license. They can also waive fees on the spot. This law is also retroactive, so old suspensions can now be reinstated by a judge. 
This will make some traffic cases much easier to resolve, because it removed a bureaucratic barrier for many Georgians. The law was sponsored by members of the Georgia Justice Project, which aims to reduce the number of people in Georgia that are under correctional control. The group says this new law will help many people attain and retain employment, because most employers require employees to have a valid license. According to the organization, 105,000 driver's licenses were automatically suspended in Georgia each year because of missed traffic court appointments. These missed appearances often happen because of lack of childcare, inability to get off work, traffic jams, family emergencies, and incarceration.
What should you do if you think this new Georgia license law applies to you? If you have a lawyer handling your case, check with them first. Or, contact the court to see if you are eligible for reinstatement. 
Ashley Schiavone – 770-578-2344