Reckless Driving in Georgia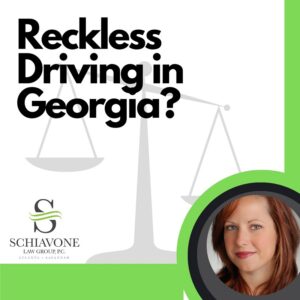 All-Star Georgia Football player and top NFL prospect Jalen Carter recently pled no contest for a reckless driving charge related to a car accident in Athens, GA. The accident tragically killed Carter's teammate, Devin Willock and a UGA recruiter, Chandler LeCroy. The accident also injured two other players. Carter's arrest and charge were made because witnesses said that Carter and Willock were racing at high speeds at the time of the accident. Carter pleaded no contest to the charge of Reckless Driving and was sentenced to a fine and probation.
So, what is reckless driving? What are the consequences for this charge in the state of Georgia? And how is reckless driving related to a DUI?
Reckless Driving Penalties
In Georgia, Reckless Driving is a misdemeanor that is defined as "driving in disregard for the safety of persons or property." It can come with a fine up to $1,000 and up to 12 months of jail time. Sometimes, if it appears that reckless driving caused a major accident, it can be a "predicate serious misdemeanor," which is used in addition to a felony charge of something like vehicular homicide. But these were not the charges in this case, which means authorities probably do not believe that Carter caused the crash. 
Sometimes a reckless driving charge can be the result of a reduced DUI charge. Depending on the defendant's driving history and other facts in the case, an attorney may be able to help a defendant work out a plea deal with the prosecution. The defendant agrees to plead guilty to reckless driving instead of a DUI, and the defendant waives their right to a trial. The Jalen Carter charge was not a case of a reduced charge. Carter was not arrested for a DUI initially, and his attorney says he was not under the influence at the time of the accident. Carter also remained at the scene of the accident and tried to help his friends
Arrested for DUI or Reckless Driving in Georgia? Contact Ashley Schiavone
If you have questions about your traffic case – a DUI or reckless driving in Georgia – we can help you navigate the legal system with our years of expertise.
Call 770-578-2344