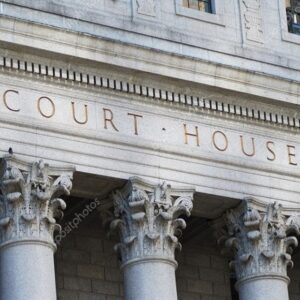 If you are convicted of a third DUI in Georgia, it can be a much more serious offense with much steeper penalties to a first or second DUI. 
A conviction is still a misdemeanor, but there is an additional category that can be added. It is called "misdemeanor of a high and aggravated nature." If you are convicted in this category, your penalties will be on the high end of the ranges listed below. 
And if you are convicted of a third DUI within 5 years in Georgia, you can be labeled Habitual Violator. This declaration carries additional requirements and steeper penalties. 
Penalties for Your Third DUI Offense in Georgia
Fines can range from $1000 to $5000.

At least 15 days in jail are required by Georgia Law, but a judge has discretion of assigning up to 12 months in jail. 

12-36 months probation.

Community service of at least 240 hours.

Possible license suspension. 

DUI Risk Reduction (DUI School).

Mothers Against Drunk Driving Victim Impact Panel.

Clinical evaluation and possible participation in substance abuse counseling.
Additional Penalties for Habitual Violators
If you are declared a Habitual Violator, meaning you have three DUI convictions within 5 years, here are the additional penalties: 
Your driver's license will be revoked for 5 years. After two years, and after meeting specific requirements, there is a possibility you can gain a special probationary permit that would allow you limited driving privileges. 

Surrender of license plates.

Pay $25 for the publication of your photo and conviction information in a local newspaper.
Because of the steep penalties, a 3rd DUI can have a big impact on your life. If you are arrested for a 3rd DUI in the state of Georgia, get in touch with an experienced DUI lawyer as soon as possible. 
Call an Experienced DUI Attorney
Schiavone Law Group is ready to help. Serving Gwinnett and Fulton Counties and the surrounding Atlanta area. Schiavone Law Group is the Co-Author of a Georgia DUI Handbook for Lawyers in the state of Georgia.